That's 4 straight post-season appearances for these Grizz. And now it goes without saying, the Grizzlies of 2011-2014 are far better than the Grizzlies from 2003-2006 (which got swept from the 1st round 3 years straight, an embarrassing 0-12 record). This blog has really fallen off the charts this year... maybe I'll pick it up again sometime, but it is what it is. Here are a few great Grizz items I found recently though and want to share: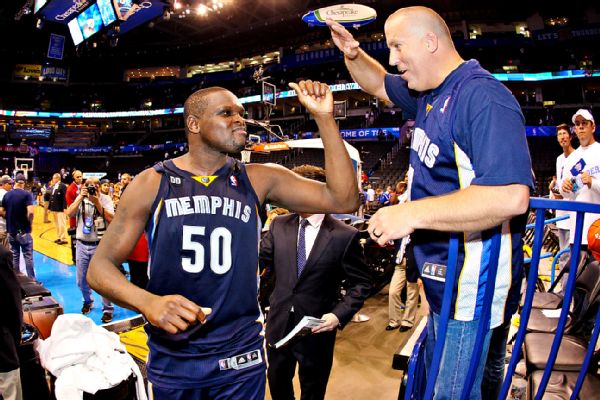 That's Zbo's Music - Great article about Memphis sports in general and what Randolph brings to Memphis. He really captured why Zach Randolph is "so MEMPHIS". And no - nothing to do with poverty, hard luck, gang banging or any nonsense like that.

This is a terrific video breaking down the Grizzlies clincher against Phoenix Monday night:



Go Grizz!