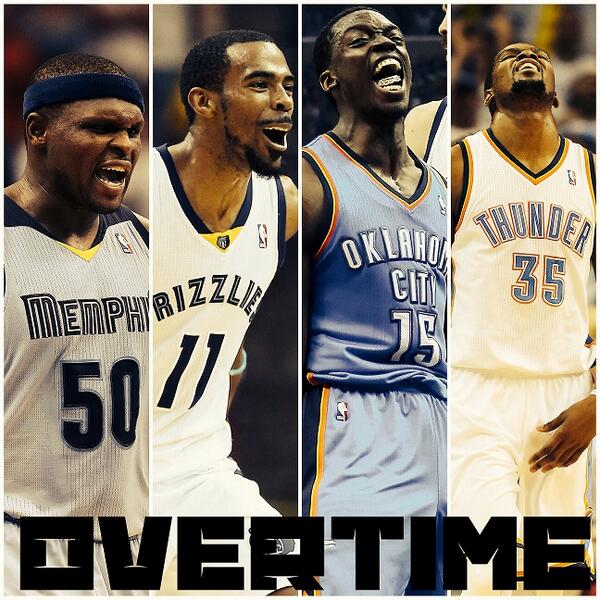 ---
4 straight OT games? Grizz win 3 of them including last night's lunacy. How many huge leads have been squandered in this series by both teams? How many open looks does Durant brick? We saw a 3rd 4-point-play last night too. It's just baffling to watch, stranger than fiction!
One of my heroes since January of this year has been Mike Miller. He is the X-factor in this team's chance to go deep this year. Has played every single grizzlies game regular and post-season! And he murdered the Thunder last night!
Look at this series break-down I found on ESPN. It actually affirms that the Grizzlies deserve their 3-2 lead at this juncture, and overall dominating the Thunder:
Minute Breakdown This Series
| | |
| --- | --- |
| Grizzlies ahead | 148 |
| Tied | 19 |
| Thunder ahead | 93 |
The Grizzlies are going on. They play Game6 at home. This reminds me exactly of the Spurs series 3 years ago in 2011 where we were able to upset them as an 8 seed in round 1. That series was also closed out at home in Game 6. Not only that, the Grizzlies have always won when they play nearest, or on my birthday (the past 2 years it landed April 30 and May 2nd). But on May 1st against the Thunder in round2 in 2011 they upset them in Game 1 in OKC. So for all those reasons - I believe they get the win for my birthday tomorrow night! (May 1st, 2014 FedEx Forum, :: Memphis, TN)!!
ESPN Grizzlies 10 - some great content in here!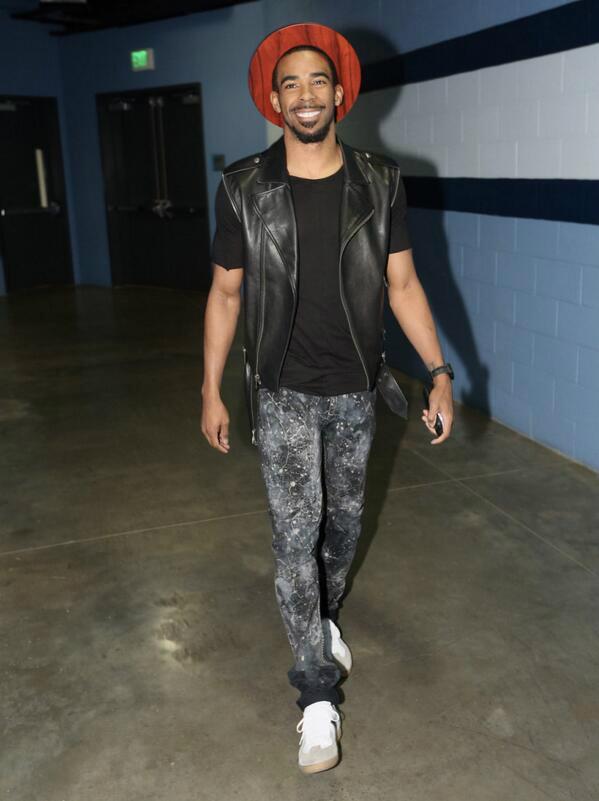 Go Grizz!