Grizzlies 107-94, downed the Pacers Friday night. It featured a lot of interesting story lines for basketball nerds. Grizzlies had two former players on the opposing team: Dahntay Jones and Earl Watson. As much as I like Watson, he didn't look impressive at all. Jones was ok but it's probably best for his career that he moved on. He's now a leader and key player. He can alter a game by doing all the little things and he can dunk in Yao Ming's face, so you can't go wrong with him.
The Pacers also have a collection of star NCAA heroes like Mike Dunleavey, Troy Murphy, Roy Hibbert, Brandon Rush, and the newest All-American, Tyler Hansbrough. According to Twitter he had 4,000 friends and family come down to Memphis from Poplar Bluff, Missouri to watch him play in the big lights. He was downright impressive.
ZBO was battling him in the last minutes as the lead was secure. Hansbrough kept going after every ball and fighting for everything. He is still raw and not entirely effective at the NBA level, but due to injury he missed a lot of the learning curve that most rookies experience before Thanksgiving. Next year he could be the next Danilo Gallinari, so watch out. They asked ZBO about the kid after the game and he was like, "I like him, he's scrappy. He keeps working on his game and he'll be a good player." I wish I could find the actual video but that is the gist of it. That was a better review than he gave Louis Amudsen last season!
Of course, it was ZBO and Marc Gasol that won this game for us. They dominated the inside. It was a lot of great team ball all around though. And Mike Conley was strong. He totally outplayed Earl Watson + TJ Ford.
I was hoping to see some Georgetown / UCONN rivalry reunited between Roy Hibbert and Hasheem Thabeet. But Hibbert was a non-factor with foul trouble and Thabeet was never in the game too long to be remembered in this one. Our entire bench only had 7 points in this one! The Grizzlies are capable of burying a lot of teams now and I would expect the season to float around close to a 0.500 record (so good that Brandon Jennings got a $7,500 fine from the league bragging about his team's 0.500 record on Twitter). To me that would be a fantastic result after turning out 3 straight SUB 0.333 seasons.
Why are the Grizzlies Team America? Well. They just faced old school Team America, and beat the tar out of them. They had the flashy old point guard from Texas. They had all the legendary NCAA stars. They had Mister NCAA basketball, PsychoT Hansbrough. They have Kansas Jayhawk Champion, Brandon Rush. Well I think it's time to rally around the Grizzlies as the cool team of the year for NBA. Yep. Very cool.
They are everything America aspires to be.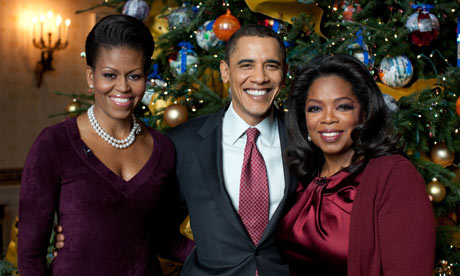 First you got an African dude who is making a better life for himself and for a whole generation.
Hasheem Thabeet is from Tanzania; Gasol is from Spain; Hamed Haddadi is from Iran. What more do you want? You got the African connection; you got peace in the Middle East; and you have the intelligence and savvy of old Europe backing you!
Wow. This is an International collaboration here. Usually we have to wait every four years to put aside our differences and salute the Olympians. Today we can live in harmony every single day and enjoy a beer, or a soft drink, and watch basketball together. It's a wonderful life after all!
Althought Marko Jaric is not with the team, he spent the last season in a Grizzlies uniform and still embodies the spirit of Team America. Where you can be ugly and still marry one of the top attractive females on the planet! It's vain to paint such a picture but let's face it, the Grizzlies have a kind of hipster magnetism that the really smoking babes cannot resist. It's like pure Obama coolness wearing Nike Dunks and singing very obscure blues karaoke songs in a gay dive bar in Pine Bluffs, Missouri.
Let's get really really gay
Merry Christmas, Happy Holidays!
Start em' young
Grizzlies' Sam Young