http://www.twolvesblog.com/200903121990/minnesota-timberwolves/daily-news/wolves-104-grizzlies-79.html
104 to 79.
I turned game on and we were down 21 points in the FIRST QUARTER. We then proceeded to cut lead to 7 or 9 points during a 10-0 run. I thought - ok this is good. But then Tpups come back to another twenty point lead. To add insult to injury the assholes on the Grizzlies.com message board were at an all-time low as far as cordiality so I shut the league pass and laptop down and turned attention to my fiance. She always appreciates that when I choose spending time with her over watching my favorite team get blown out amidst a totally unimportant
season
.
It really is that bad. Jason Collins? Brian Cardinal? Oh, how it hurts!
I want to say "I'm done!" with this team. But it could not be farther from the truth. Ah THE TRUTH, is waiting Friday night. I shall watch it in the company of Irish Hibernian pipe and drum bands I hope, but my superfan status is revoked for not going to see it in person at TD BankNorth... However, I shall be taking copious notes on my rare in-person game attendances which will transpire next week.
I will be taking the fiance on a whirlwind tour of
three
consecutive Grizzlies games!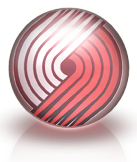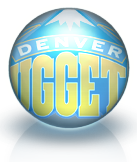 It's a bit ironic that my second most watched team, the Celtics, shall not be seen in person.
If we can get one win out of those 3 games I will be delighted. Who knows - we could shock the shorthanded Celtics, who will most likely bench all their starters to rest against us. They aren't even going to practice for us:
Thursday, March 12 - No Practice

The Celtics will take Thursday off and regroup for a shootaround on Friday morning before they host the Memphis Grizzlies at the Garden.
We do need
Luck O'The Irish
for any chance of victory in hostile territory that is in full force celebrating one of its largest International holidays! Go Grizz!